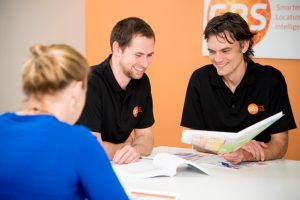 We have a new vacancy to join our growing business.
Are you an experienced GIS Business Analyst with at least 2 years' commercial experience as a GIS BA and at least 2 years' experience in the GIS industry overall?
Do you have the skills and experience we need?
Applications for this position closes on  Friday 1st September 2017.
Find out more about our current vacancy >>
Apply online or email us at employment@gbs.kiwi