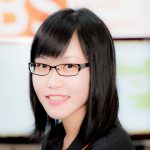 Lai Ha (Jade) Chow joined GBS on 21st March 2016 as a GIS Developer.
Originally from Hong Kong, Jade gained her Bachelor degree in Land Surveying & Geo-Informatics at The Hong Kong Polytechnic University, before moving to New Zealand in 2010 and completing a Postgraduate Diploma in GIS at the University of Auckland.
Jade has worked in GIS Operations and GIS programming roles for the Hong Kong Government, Singapore Technologies Engineering Ltd and EZLunch in New Zealand using Python, JavaScript, Dojo and PHP.
When time permits Jade also enjoys travelling, shopping and playing squash.