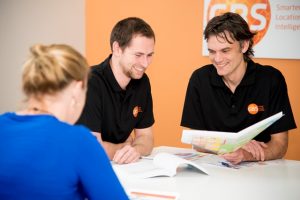 We have a new vacancy for an experienced Senior GIS Business Analyst.
Do you have:
At least 5 years' commercial experience as a BA or GIS BA
At least 7 years' experience in the GIS or I.T. industry overall
Understanding of the software development life cycle including Waterfall and Agile methodologies with a view to developing these skills into the future
Strong communications, analytical and management skills and be able to liaise seamlessly between business and technical contributors internally and externally
Applications for this position closes on  Friday 10th August 2018.
Find out more about our current vacancy >>
Apply online or email us at employment@gbs.kiwi