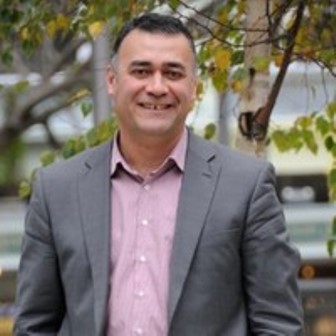 GBS recently welcomed our Senior Geospatial Consultant and Wellington office representative, Manu King, to the team.
Manu brings with him a wealth of industry experience, spanning 30 years in GIS. His previous roles have ranged from principal consultant through to e-spatial manager, with duties including BDM, account management, strategic consulting and more.
One of the core values at GBS is people – internally within our own team, as well as those of our clients. As a strategic thinker and connector of people, ideas & technology, Manu works inclusively with a collaborative style. He is well respected and admired within the industry. Manu's strengths lie in helping clients to connect the value of their spatial investments to delivering their business outcomes, which is of huge importance for GBS.
A born and bred proud Wellingtonian, from Porirua to the sunny Kapiti Coast, Manu was drawn to GBS in order to work with some great people, and has known Tony and Harley for over 10 years.
"From afar I have admired their ways of working, with clients, partners, and staff," explains Manu.
With the launch of GBS' Wellington office, Manu will head the development and liaison for the Wellington market and provide the team with new and exciting projects.
In his spare time, Manu enjoys working on building his home which sits on 4 acres of land, cultivating the whenua to grow and nurture citrus trees. As a loving father he is also kept busy.
And our most burning question – what's his favourite map? He prefers the old-school cartographic-style maps that depict our history – e.g. Cook's one.