A Short History Celebrating 20 Years
GBS – 20 Years On – Since 2002
Before GBS – The Mid to late '90s.
Before GBS, there was GTU (a subsidiary of Auckland UniServices) and GTL (when GTU left UniServices), followed by a bit of sole trading by the GBS principals.  GTU was where Harley and Tony met. 
In some ways, these were the early years of independent GIS consulting outside of vendors such as Esri (ArcInfo), Genasys (Genamap), MapInfo, Integraph, Bentley and in the late 90's, Smallworld, and maybe also some halcyon days.  There were some great stories from the conference events in Taupo, Christchurch and even Sydney – and as the adage goes, what goes on tour, stays on tour (unless you're Harley Prowse that is).  We met some of the great personalities of GIS, with the likes of Dr David Hawke, David Plimbot, Kim Ollivier, Bede Harris, Mike Oberdries, Kathy Small, Pete Fraser, Greg Price, Catherine O'Shannesey, Chris Malcolm, Bruce Harold, Simon Jelley, Steve Critchlow – and a whole raft of others.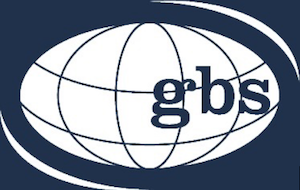 Back in the GTU days, the late Dr David Hawke was at the forefront of innovation.  He could write in almost any programming language (and he started programming using punch cards) and could inevitably find a solution to any problem at that time.  David was a mentor and leader to both Tony and Harley during these years and at that time, GTU maintained a fierce independence from the vendors – which was not always popular.
However, nothing stays the same – Harley left GTU just as GTL was forming, and Tony left a year later (circa 2000), as both went contracting on their own.  They never really lost touch and decided to form a brand. The consensus was that it was better to work together collaboratively – and in the process maybe start to try and work towards more tangible opportunities. Hence GBS was born in June 2002.
2002-2006 – The foundational years 
Effectively, during most of this period, Harley and Tony worked as contractors, contracting through the brand of GBS.  But there were already plans aplenty – and we even bid on an Auckland City Council (pre-Auckland Council) strategy.  We thought we did a bloody good job putting a proposal together, but alas, we didn't even get a look in.  I mean, who were these guys anyway – nobody had heard of us, so it wasn't a surprise really.  That was our first taste in terms of our efforts to becoming a serious consultancy.  While we took our work very seriously, we didn't always take ourselves very seriously – being a couple of lads enjoying what we were doing and enjoying the journey – hence tips of the hat toward open sauce (source), boxing rings and booths decked out in orange.
During this time, we started our first marketing attempts also. We attended various networking events such as the NZEUG (yes, it was a committee event way back when), and ALGIM etc to try and get exposure. The NZEUG always used to put our booth (sorry, cubicle), in the far back corners of the showcase, hence we always struggled to attract punters. In the end, we resorted to having off-the-wall videos playing – such as couch racing down sand-dunes; or "Got a slow solution? Let GBS speed it up" accompanied by a snail really moving across a hotplate after a slow start. These efforts were devised just to get people to come close to our booth and start talking to us. Some irreverent themes continued throughout the years for quite a long time – just to be a bit different.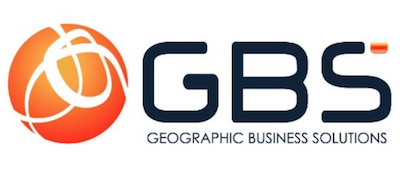 However, while we were slowly building up our client base, and around 2004 we took the big plunge and hired our first employee – a certain Justin Fail. Justin was (and still is), famous for his technical ability and acerbic wit. Nothing changes there. Not long after, around 2005/6, we hired another – namely one Simon Hope, originally from the Northwest of England but based in Scotland. Simon was an innovator, an open-source protagonist and gave us new words such as scoop, gargle and rinse (in a certain context related to beer). Just before we hired Justin, we did move – finally – into some office space in Kalmia St, Ellerslie, Auckland, and shared that space with Visitor Solutions.
Simon was also the original protagonist for GBS moving from the blue colour to orange.  This came about from a NZEUG conference theme; a 'Dark and Stormy Night'. Simon had the idea that we should go as characters from Clockwork Orange (a dark movie for sure and filmed in a setting of crappy weather).  Needless to say, our whole stand was decked out in orange and a new version of GBS came into being. 
2007-2011 – A time of change
Late 2006 and early 2007 brought some change.  We were a team of about 5 or 6 but with Simon leaving for the dusty pastures of Australia, we needed another brain. We also needed more space, so we moved to our current premises – along with Visitor Solutions, at 45 Mt Wellington Highway, Mt Wellington, Auckland.
With more space, and client demands, we needed more staff. Hence Tony suggested to Harley about having a crack at Shane Pienaar. Shane was interested in a conversation and so we met in the Longroom in Ponsonby for a scoop or two and the rest is history. Not long after, we introduced Lisa Read to GBS as a Developer.  This was to be Lisa's first stint at the company.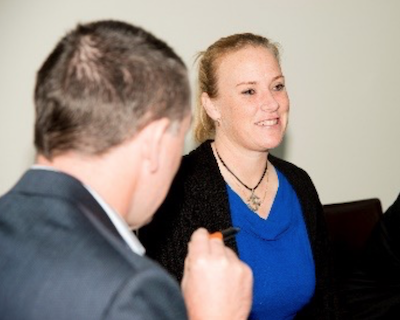 However a year or so later,  we were down to three as Lisa left to head back to the Auckland Regional Council, and Justin also decided to head across the ditch and join his mate Simon at Esri Australia (what were they thinking?!).  Panic – as the Genesis Album was titled, then there were three.  At the same time, we had just secured Ravensdown as a client – coinciding with Justin leaving and Shane starting. We managed to coax Matt Simmonds, from Christchurch City Council, and we were back up and running again, meeting the demands as best we could. 
Through this period and since the GBS inception in 2002, we have worked with a number of clients such as Rayonier, United Networks (Vector), United Water, (Veolia), Scion, Atlas, Papakura District Council, Nelson City Council, Ravensdown and then the ARC.  Also, the local government landscape was about to change – and did change obviously, with the advent of Auckland Council, a merge of the 8 local/regional government entities.
With this local government merge, that meant changes to our client base.  Rayonier, Nelson City Council, Auckland Council, Auckland Transport and Ravensdown, continue to be long-standing customers of GBS. 
It was during this period that as directors, Tony and Harley were struggling to break through the glass ceiling with respect to annual revenue.  So, we went and got some business coaching.  Essentially it wasn't rocket science but it did give us some pearls of wisdom and a lot of discipline with regards to business administration, sales and HR.
Two of the more significant learnings were the setting of unreasonable goals (like doubling the revenue in 12 months, and then setting about doing it) and making sure that we focused our time where we tried to get the most business benefit. After a year of convincing Harley, we decided to get some administrative help – and Joanne Degen-Smith was hired and is still with us.  Jo has been and still is a fundamental part of our company since 2010.  Previous to that however, we had also acquired Sam Drummond, currently owner of Seamless, who spent a good few years with us before leaving for the big chill with Esri Canada.  2010 also saw Ardeshir Gheidian join GBS and he has seen fit to stay with us ever since!  2011 saw Lisa come back to us and really start to kick us into shape with regards to our processes and productivity.
2012 – 2022 – The growth years
These were and still are, the growth years of GBS.  Whilst there were a few ups and downs (we really don't want to mention COVID), our company has grown in terms of customers, staff and skills and revenue, whilst trying to meet the demands of keeping good quality people, doing a better job of marketing and sales (always an area of continuous improvement), and process development and, most importantly, our focus on what our customers need from us.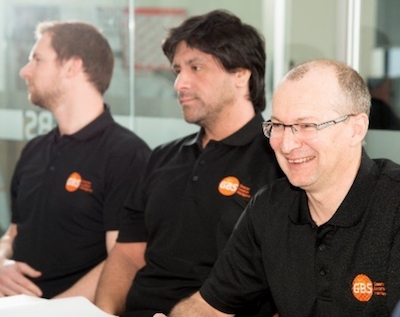 Shane was taking control of delivering solutions to Ravensdown, but also it was about the start of this period when he had a major influence on our technical direction and what we could and should be doing. Coupled with that, Lisa was giving us what we needed in terms of process and documentation and we were really starting to fly. In 2011, another GBS stalwart – David Aalbers joined the company as did another in 2012, Heath Rongo.  Both of these guys have done some amazing work through the years servicing an array of different clients and still provide us with a raft of challenging ideas.
Back to 2011, saw another change in GBS.  We needed to do a lot of work on our brand values, company behaviours and our vision.  So we hired Energise to come in to help us.  Rosina Webb – aka the GROM (the Gordon Ramsay of Marketing), thought we needed a bit more than what we were asking for. Essentially, she said it was time to stop being a teenage company (and probably acting like teenagers), and get serious. Coupled with the fact she didn't like our logo, the new (and current) GBS logo was devised – sometimes known as the orange death star. Rosina gave us a lot of material and ideas and forced us (with a bit of kicking and screaming), to re-evaluate who and what we are. 
It was also during this period that we consolidated our relationship with Ravensdown, did some great work with Auckland Council, Powerco and NZTA, and acquired some other strategic customers such as Auckland Transport, Nga Whenua Rahui, the Department of Conservation, Genesis Energy, First Gas and Mercury NZ (formerly Mighty River Power) – to name a few. 


In 2011 we became an Esri Silver partner in recognition of GBS primarily working with the Esri platform (we'd given up the ghost on open source back in '07), and in 2013, GBS became an Esri Gold Partner. We did get a lot of support and encouragement from Eagle Technology, as Eagle themselves embraced the Esri partnering approach initially led by David Swann and then continued by Matt Lythe. The quality and depth of the Esri (and Eagle) partnership has continued to develop under the admirable leadership of Graeme Henderson
We also invested a lot of time and energy into professional development of our people including the regular attendance at conferences and events such as the Esri Developer Summit in Palm Springs, the Esri UC in San Diego, along with the NZEUG/NZEUC events in NZ. The quality of our staff is the single most important aspect of our business. In these challenging times, we are fully aware that we need to be good employers, to keep good employees.  That is not easy, and it is always a work in progress. While many have come and gone and some of those had some big influences on us as a company, we are proud that we have many staff that have been with us for a long time – Shane, Jo, Ardeshir, David, Heath, Michael, Prathik, Arun (3 times!), and Mark.
2018 saw another step-change for GBS. We had been in discussions with Esri Korea via their principal, Richard Yoon, about transplanting GBS into the Korean market (that is, the Republic of Korea – i.e. the ROK). So in 2018, we set up GBS Korea in the ROK.  As a company, it was one of the most challenging things we have done, but we have enjoyed the ride.  GBS Korea is starting to make some in-roads into a challenging GIS market, and that is due to the extremely hard work and diligence of the GBSK CEO, Minjung Shin. Min had her work cut out from the get-go, but she has done nothing short of a fantastic job.
2019-2020 also saw the start of our US operations – GBS US, through Mark Eiseman.  Mark was working for us in NZ, until NZ immigration intervened (which is another story, but needless to say, NZ Immigration's behaviour was tactfully, sub-standard). With that, Mark set up GBS US, using the GBS brand. Mark continues to develop work and clients in the US, and also does a fair bit of work for our NZ customers. 
With both the ROK and the US, we wouldn't be so bold to say we are a global company, but our reach is certainly going beyond our borders here in NZ.  We still have designs on expanding our business via other means and to other places.
Over the years, we do like to think we have influenced many organisations, encouraged and grown individuals, and been leaders in our space.  We have also won a few awards along the way which is always nice. We hope all of this continues long into the future – even when the old horse(s) get put out to pasture. Back in the day, we considered ourselves young (being a young company also), and dynamic. We might have grown grey hair (if we have any left), but we are still young in our hearts and minds, and we certainly still believe we are dynamic. 
We hope you enjoyed the read and we look forward to the next stages of our story.