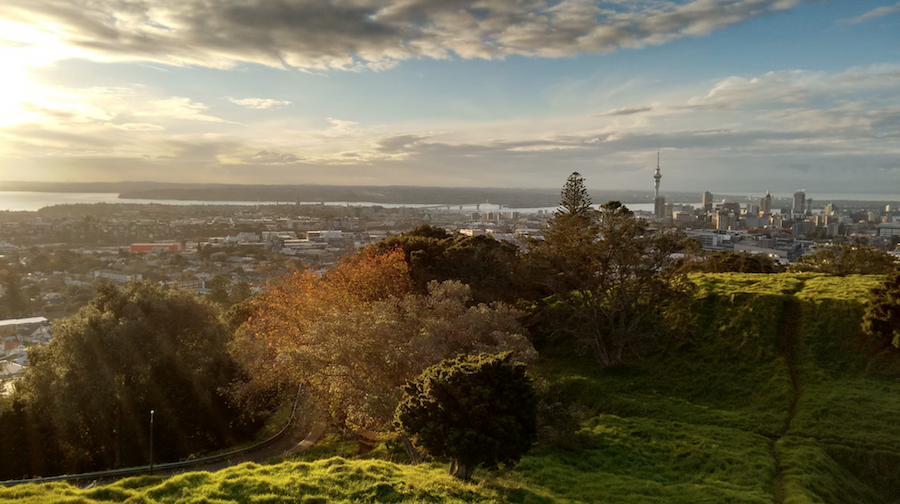 GBS recently completed a project for Auckland Council, the largest local authority in New Zealand, and one of the largest in Oceania. Responsible for maintaining the city's infrastructure, Auckland Council also administers approximately 1.7 million people, and is responsible for the region's biosecurity and biodiversity.
Old Tech, New Complexities
Previously, Auckland Council had been utilising a bio-system that was platformed on old Esri technology, which was no longer supported. This meant that their tech had limited fit-for-purpose application, and concentrated on bio-security only (weeds/plants). As the largest local authority in NZ, responsible for city owned properties, parks and services, the outdated tech could no longer handle the complexities required to manage conservation-related processes effectively. As a result, Auckland Council required a centralised conservation system to store, manage, visualise and analyse data.
The data itself needed to reside in an all-encompassing data model due to the complexities of some of the activities, and their associated workflows. A highly-functional solution was necessary to meet very unique requirements, while allowing for overlaps and differences of the many teams and themes for which it was to be built. This wasn't just a solution to replace a legacy bio-system, but to replace and centralise Council conservation information and data across the board.
An Ever-evolving Project
GBS proposed a solution, subsequently named Ruru, which was a combination of Out Of The Box (OOTB), configured and customised tools and functions using the Esri ArcGIS Enterprise platform. Essentially, Ruru uses a customised ArcGIS WebApp Builder based workbench (i.e. Waahi – for day-to-day interrogation and visualisation), an ArcGIS Operations Dashboard for up-to-date analysis of activities, and a combination of ArcGIS Survey123/ArcGIS Collector, for in-field operations (data capture, validation). As mentioned above, there were complex workflows to navigate, therefore the underlying data model needed to cater for that. Ruru also uses FME (from Safe Software) for ETL purposes. The data model has robust business rules and domains to help manage the data requirements.
The Environmental Team at Auckland Council and GBS collaborated as one unit for the duration of the nine-month project, until the release of the first live iteration of Ruru. There were a series of sprints (approximately 17), based on epics and user-stories that dictated the priority of tasks. The project was mostly managed as an Agile (SCRUM) process, and Ruru was implemented on its own instance of ArcGIS Enterprise. In the first few weeks the solution was ever-changing, with new requirements coming in from different parts of the business, so the solution needed to be adaptable and able to expand quickly, as needed, to meet these requirements.
Managing this in an agile way enabled the team to deliver what was required, whilst the consultation towards the final outcomes was on-going. The solution never stopped evolving and growing throughout the project. The results and feedback from this process has been positive, as the team as a whole worked to agile practices and learned new skills.
The Challenge of Scalability
One of the major challenges of Ruru was the sheer scale of the project, which was not fully understood from the outset and continued to increase throughout. This was to allow for those overlaps and differences within the various teams for which it was built. Building a scalable solution requires flexible thinking and troubleshooting of the problems involved, as well continuous improvement of methods and processes.
Weaving an Esri GIS Solution
Ruru has a lot of moving parts. Many elements of the overall solution interact with each other or are linked in some way. The complexity of the solution meant that requirement changes needed to be assessed carefully, because changing one element usually had a number of down-stream impacts. The wider team did a great job with managing these impacts.
The purpose-built Ruru solution means that the Auckland Council team and contractors, who manage their biosecurity and biodiversity, now have a fantastic set of tools that are tailored to their specific needs. These tools help to manage and mitigate biosecurity and biodiversity challenges using digital spatial technology and Esri GIS for location-based activities.