The Esri Partner Conference and Developer Summit for 2019 was held this year in March, and GBS had the largest contingent of staff there yet. It is a valuable annual event designed to explore and showcase how to create cutting-edge solutions using advanced mapping technology. As an Esri Gold Partner, it's an important event for GBS to attend to enable us to keep up to date on the leading edge of the Esri platform, the growing technology stack, and Esri best practice
In attendance this year were GBS directors Harley Prowse and Tony Elson, GBS Korea CEO Minjung Shin, GBS CTO Shane Pienaar, and team members Michael Gin, Prathik Kumar and Callan Rings.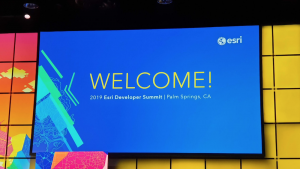 As usual, the Dev Summit and EPC  are a much anticipated couple of events where we overload ourselves with new information on the latest and greatest technologies from Esri in order to continually deliver the best solutions to our clients.
New software releases are launched at the Esri Partner Conference and then supplemented by the deeper dive at the Dev Summit sessions. This is where GBS gets up to speed with new developments and trends. Having a large team with various responsibilities within GBS attend the conference this year meant our team were able to attend an advantageous cross section of the sessions and workshops available.
The EPC and Dev Summit is not only about new technology intel, but also continuing to forge relationships with other Esri partners, making new connections and networking with prospective clients. Michael Gin, one of GBS' Solutions Managers, said the he was looking forward to seeing the latest release of the platform and the new capabilities therein.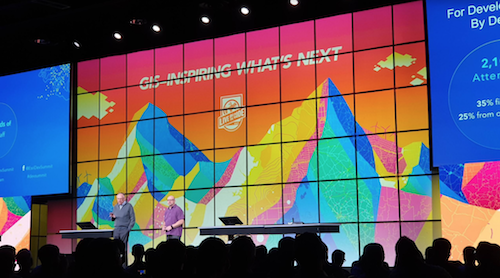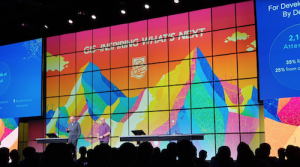 It was also a time for any new themes or issues within the industry to be discussed with the likes of the Esri developers themselves. "The current platform not adequately supporting IoT with 10s to 100s of thousands of events per second was discussed, but they have a new solution to address this that is being worked on now," said Michael.
For some of the GBS team, the continued development of Machine Learning and Deep Learning within the platform was an exciting development that is now potentially on the horizon for GBS and to benefit our client base.
GBS co-director Tony Elson, sums up why the Esri Partner Conference and Dev Summit plays such a vital role in the GBS calendar. "Experiences such as the EPC and the Dev Summit reaffirm what we believe we are good at. That is building on existing relationships, establishing new relationships, and ensuring we push the boundaries by being across latest innovations" says Tony.
"We look forward to building upon what we've learnt and the connections we have made this year and we can't wait to be back in Palm Springs in 2020."
Read more about the GBS team's 'Top 20 Takeaways' from the EPC & Dev Summit here.