GBS on the Road with the NZ Esri User Group Regional Conferences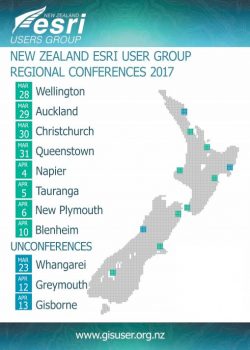 GBS recently attended the Esri Regional User Conferences, which GBS are a Gold Sponsor of. Wellington kicked things off on the 28th of March, and it wrapped in Blenheim on the 10th April.
These regional user groups are a great chance for GBS to get together with fellow Esri users to learn more  about tech updates, discuss shared experiences and to gain insights into how others respond to different challenges with the goal of improving systems, processes and efficiencies. The face-to- face time is key to fostering relationships and strengthens partnerships.
"We believe in a true partnership arrangement with our clients" says Tony Elson, Director of GBS.
"When we're able to achieve this, the projects and deliverables to our clients are of higher value and more successful generally. With that, comes the sharing of our expertise."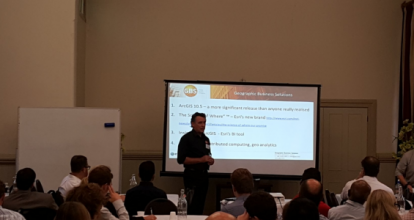 Tony believes that in some respects, New Zealand is a world leader in the GIS space. "We like to innovate and embrace technology. We get the big picture and get how working together benefits us all. Having a standard and highly accurate national cadastre is one example. Other countries have this too, but many don't."
"It's an exciting time for the industry."