This year's Mystery Creek Fieldays saw Ravensdown launch HawkEye to its customers, with extremely positive feedback from clients, media, and other agricultural providers.
The platform potential and the step-shift in approach is revolutionary providing for enhanced collaboration with industry partners, and a feature-focused release model.
"It was definitely one of the darlings of Fieldays this year," says Kimberley Bray, National Services & Technology Manager for Ravensdown. "After all the effort the teams from Ravensdown and GBS put into the release of the first phase of HawkEye it was amazing to see it launched. The magnitude and significance of HawkeEye for our industry, and for the good of New Zealand, is not to be underestimated."
The foundations of HawkEye are built on some technically challenging functionality. But the really clever work – and probably the most significant – is the effort that has gone into tracking events that have occurred on the farm over time, allowing for management zones and other boundaries changing over time.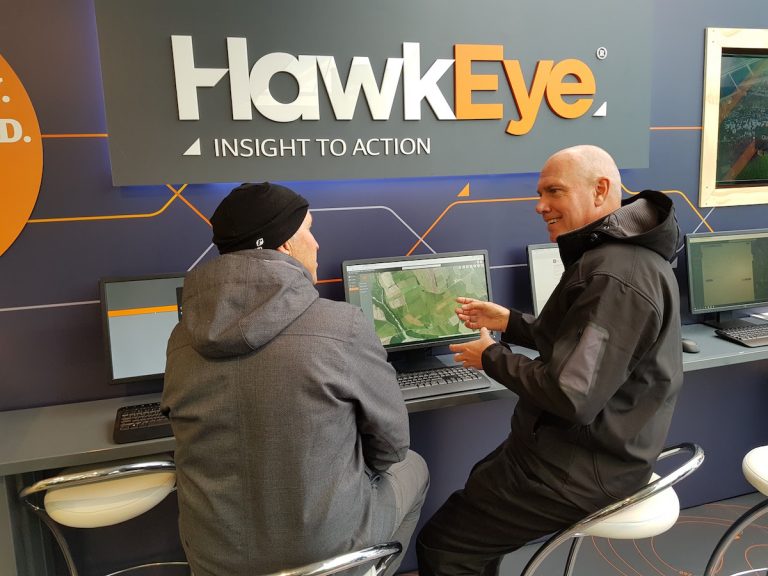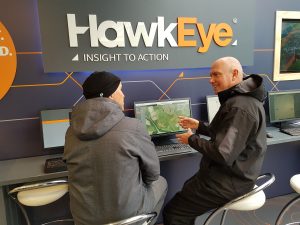 These spatial events enable HawkEye to always find and display the history for a specific location, regardless of the history, or what has happened before and how it has changed over time and space. If you want information about what has occurred on farm at a specific spot (fertiliser applications, soil testing, C-Dax measurements and other trackable events) it is now possible to get this information.
The popularity of award winning SmartMaps with Ravensdown farmers, especially the larger farms and corporate farms, demonstrated the value of tools that assist with farm management decisions – particularly in relation to nutrient management and available feed calculation using C-Dax. New Zealand farmers have embraced AgriTech and are keen to embrace technology to make their farms smarter and more efficient.
Ravensdown also wanted to be smarter in their servicing of customers including processing fertiliser applications and soil testing. They could see the value to farmers of being able to provide a deeper layer of information, hence the investment in HawkEye. In addition, with Ravensdown being a co-operative, this shift would increase the benefits back to the shareholders in terms of more services and better decisions.
Despite being first to market with this innovative approach, Ravensdown is not resting on its laurels. Ravensdown is looking to leverage the new HawkEye platform and deploy new innovations over the coming months, with more information becoming available and much quicker than before. This considerable head-start will offer a competitive advantage to both Ravensdown and customers.