The external map viewer application – Top of the South Maps (TOTSM) – is used by customers in the Nelson City Council and Tasman District Council areas to access Land Information data. This application was recently replaced using Esri's latest Web AppBuilder (WAB) version (2.4) along with new and upgraded functionality.
The previous version was built using Esri's Flex API,  which is no longer supported by Esri. We now only have two applications built by GBS that are on Flex and hopefully they will be gone in the near future – yay!  The new version will give customers a better experience as it is a smoother, slicker viewer with updated functionality and it is easier to use.  Along with the better user interface experience, TOTSM is now optimised for mobile devices.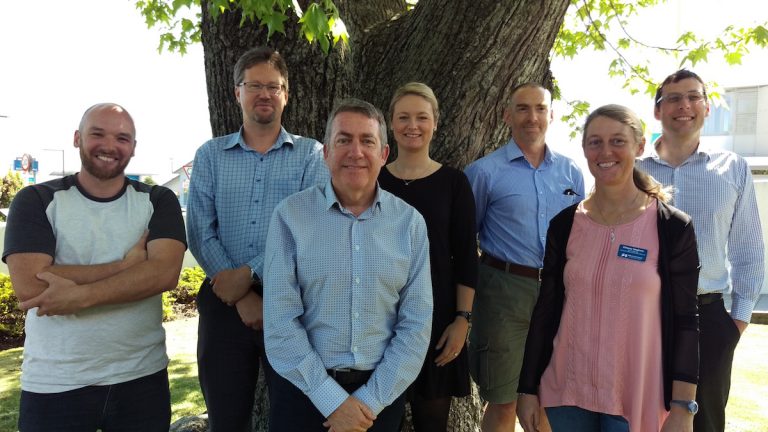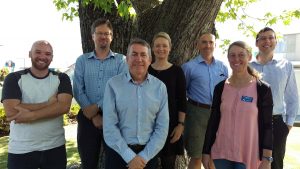 This project was one of two that the team at GBS were working on simultaneously, using WAB. Completing two similar technology projects at the same time had its challenges however – mainly due to timelines and shared internal resourcing. Daryl Anderson, GIS Developer at GBS, worked across both projects and is now one of the go-to people at GBS for WAB development.
Tony Elson, Director of GBS says, "Migrating to WAB is within Esri best practice plus many of the functions and tools have been upgraded along with an improved user-interface. For us, we have been able to utilise previous work done with WAB as the IP is in public domain so in all likelihood, other organisations will get the benefit of this."
Managing the project for Nelson City Council and Tasman District Council was Ben Brett, Client Services Manager for Datacom.
"I thought it was an excellently run project." says Ben. "It was very well managed and the status reporting was excellent. GBS stuck to budget, scope, delivered on time and they were flexible with client delivery time changes. In my 15 years in software development, GBS are the best software vendor I have dealt with."
For GBS this project has been a good example of the drive to add value in their solutions for customers as well as the continuous improvement of their own skills and experience.
"As with all of our projects, we take some learnings." says Tony. "Not just technically but also in terms of project organisation, client relationships and working in collaboration with others."
You can check out the new viewer here.