The NZEUC is a must-attend event for the local GIS community to hear first-hand about the strategic direction and technical advances in Esri GIS. This is one of the main reasons GBS are in attendance every year.
The conference is the largest annual gathering of the New Zealand GIS community and again took place at Sky City Auckland. It had been positioned to follow after the Esri International User Conference (San Diego, July 2018), where more than 17,000 GIS Professionals had congregated, including GBS directors Tony Elson and Harley Prowse.
One of the main reasons GBS attends the NZEUC is to network with the GIS user-base in NZ – which always includes forging new relationships, but also catching up with old friends and acquaintances. GBS is always looking to build new relationships and strengthen the existing ones.
This year GBS had a large team in attendance not only for that purpose, but to also hear more on up-to-date information on the Esri tech in GIS. The conference allows some of the staff who are more traditionally trained and experienced as full stack software engineers, an opportunity to see the other side of things in terms of the Esri technology.
GBS Korea's CEO Minjung Shin was also in town, visiting the conference along with the rest of the GBS contingent. GBS Korea is now up and running and already starting to shake things up. The team enjoyed having Min in NZ for the conference – she had a great time getting to know members of the Esri user community in NZ and having some fun teaching some of the crew how to create the Korean hand gesture for 'heart', which you'll note in one of the photos from the event.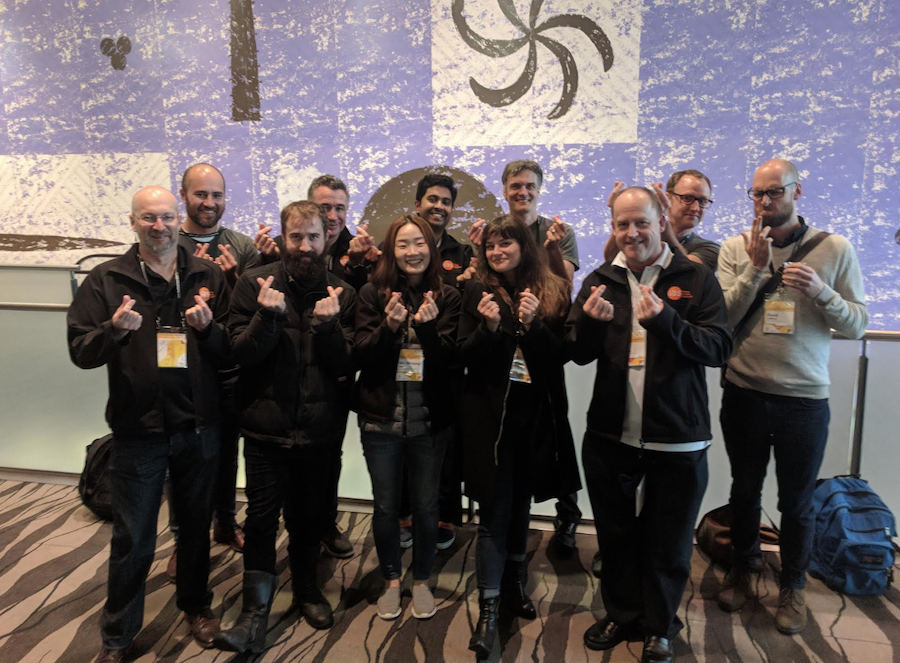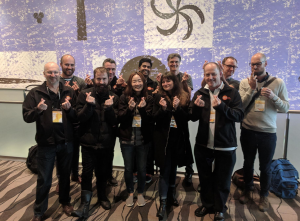 One of the main themes of this year's conference (as well as the International User Conference) was of the changing world we live in. Living through extremely volatile times in terms of geo-political events and issues around the world as well as serious environmental concerns, meant that the conference's official theme was based on 'Inspiring What's Next'.
GBS' Tony Elson explains that this year's theme resonated with his team. "All of us at GBS do want to make the world a better place – and we'd like to think our clients are thinking about this as well. Esri technology can help us with our every-day jobs, but also with the bigger picture stuff in terms of helping us understand and deal with some of the challenges facing our organisations, and our planet."
An exciting development inspiring what's next for GBS is Waahi, a new product created by the GBS team. It is a WAB based map viewer framework, geared towards organisations that need quick and easy access to their geospatial information. Waahi is currently being promoted to Local Government in Australia (via our strong relationship with Esri Australia) and we are also delivering it to NZ customers (Genesis Energy currently uses Waahi) as well as pitching it to South Korea, the Philippines and potentially Malaysia.
The GBS team always come away from the NZEUC having learnt something new – whether it is to do with the tech or whether it is to do with what clients need. It's always about the relationships for GBS – and understanding is what fuels the team and makes them better, explains Tony.
"GBS is a trusted, dynamic and courageous organisation – continuing to live those values and garner understanding through our relationships helps us to do just that."