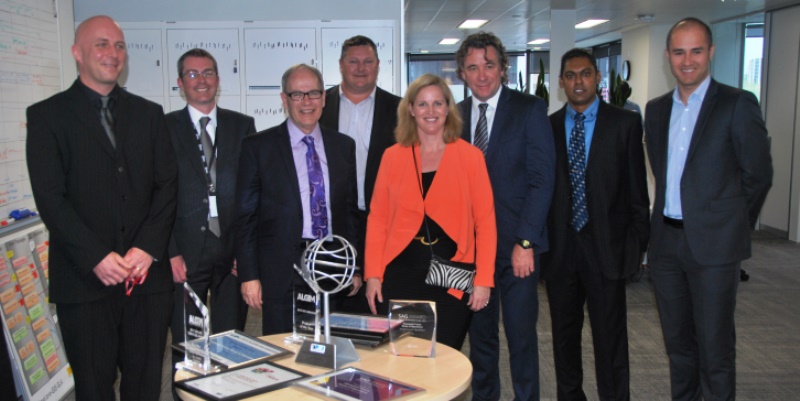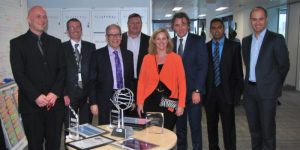 GBS has been involved with the Auckland Council's GFMO (Geospatial Future Mode of Operation) project for some time now – and especially with regards to the replacement of their internal and external viewers. The internal viewer has now gone live and we are getting some good feedback from Council staff.  That the GFMO project has won three awards is great news for the Council of course, but also for GBS.
These awards recognize all the great work of the project team, which included key Council and GBS staff.  The GFMO project won the GIS project of the Year 2015 from ALGIM (Association of Local Government Information Managers), an Esri Special Achievement  in GIS Award (SAG) – which is an international award, and more recently, PMI's NZ Public Sector Project of the Year in recognition of the management and governance of the GFMO project.  GBS has provided some strong support in the project management for parts of the GFMO project, so we are especially happy that the Council has been recognised for this award and of course for their other achievements.
Pictured above are some key players in the GFMO project, including GBS along with Auckland Mayor Len Brown, and the Minister of Land Information, Louise Upston.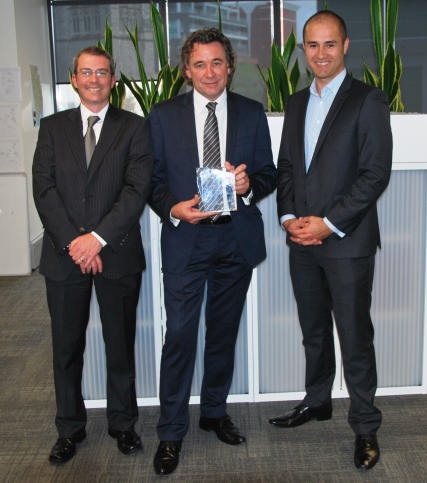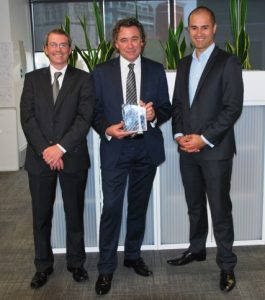 Director Tony Elson displaying the Esri SAG award, with Ian Smith (left) and Michael Gin (right) of the Auckland Council