The annual Esri Partner Conference (EPC) & Dev Summit 2018 took place in Palm Springs, USA from the 3rd to 9th March and once again GBS were in attendance represented by company directors Tony Elson and Harley Prowse, along with Solutions Manager Yvette Fell and Senior Developer David Aalbers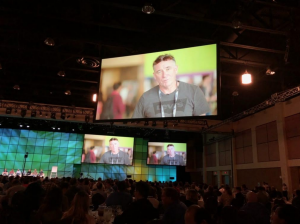 These events are key in the GBS calendar as it enables the team to connect with Esri staff and partners as well as to get exposed to the latest technologies and trends from Esri.
EPC brings together Esri staff, partners and distributors from the US and around the world, including the Asia Pacific Region. For GBS it is a great opportunity to make new connections and catch up with old ones.
New software releases are launched at EPC and then supplemented by the deeper dive at the Dev Summit sessions. This is where GBS gets up to speed with new developments and trends.
One of the key themes that came out of this year's event was the 'common patterns of use' in the Esri platform. This is a great example of 'Esri Best Practice' and is useful when communicating ideas around the capability of the Esri platform.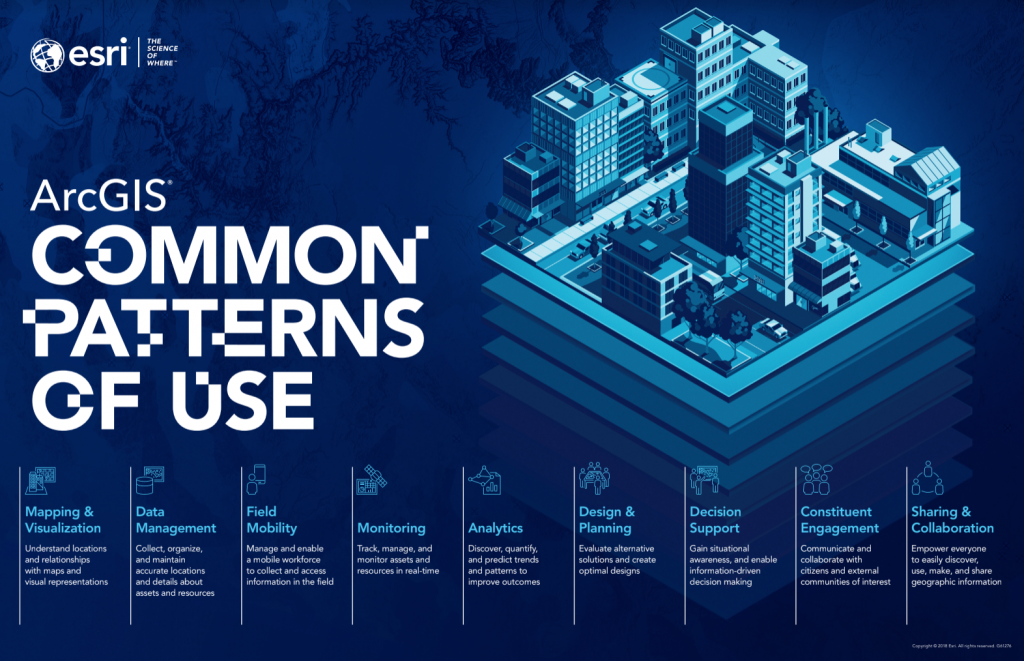 The new Utility Network model (technically the ArcGIS Utility Network Management extension for ArcGIS Enterprise) looks like it will be very important in the utility space going forward. The Utility Network model is the latest technology for managing and understanding assets for the 3 waters, gas, electricity and telecommunications. This new functionality will enable utility based organisations to be smarter and more efficient. It is built for now and the future and will enable Esri to remain a leading GIS in the utility sector for the next 15-20 years.
"We can already see opportunities starting to come that should be able to leverage this new model." says Tony Elson, Director of GBS. "It's always exciting when new functionality comes along and we can already see the possibilities for our clients."
The other area that was big was 3D. "These 3D developments are not what we would consider a traditional view of 3D" explains Harley Prowse, Director of GBS. "We are now talking in earnest around being able to view 3D in a browser on any device. In addition, we are beginning to see real integration with complex 3D data such as Building Information Models (BIM), and indoor GIS. This is all exciting stuff, along with lots of new information around the blending of spatial and Artificial Intelligence and IoT."
Delivering excellent solutions for our customers that solve business needs is what drives the team at GBS. It is achieved through strong relationships, listening to clients' needs and having the expertise to see how the available options can be translated into solutions.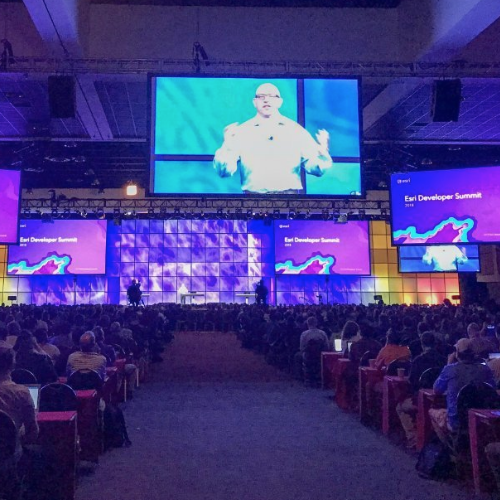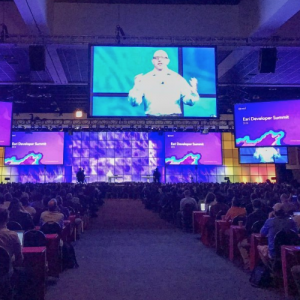 "Experiences such as the EPC and the Dev Summit reaffirm what we believe we are good at. That is building on existing relationships, establishing new relationships, and ensuring we push the boundaries by being across latest innovations" says Tony. "We look forward to building upon what we've learnt and the connections we have made this year and we can't wait to be back in Palm Springs in 2019."