In no particular order, here are the GBS top 10 takeaways from the Esri Partner Conference and Developers Summit, held in Palm Springs in March 2018.
If you want to know more or need any help with any of these topics, please get in contact with us.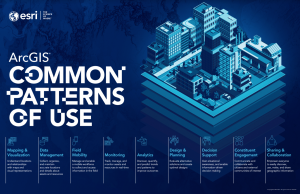 1. Esri ArcGIS Common Patterns of Us
A great way to think about how the Platform is being used or could be used at your place. Get the Poster here.
2. New Utility Network
The utility model for the next 15+ years. This is big news for the Utility sector and has been 7 years in the making for Esri. First released in January 2018, there is plenty more to come (more capability, new data models, data migration tools). The big message was that while it looks complex, you can implement a basic Utility Network if that is all your data will currently support or all you need.  It does not need to be massive to start with, and you can grow it with time. Here is an intro.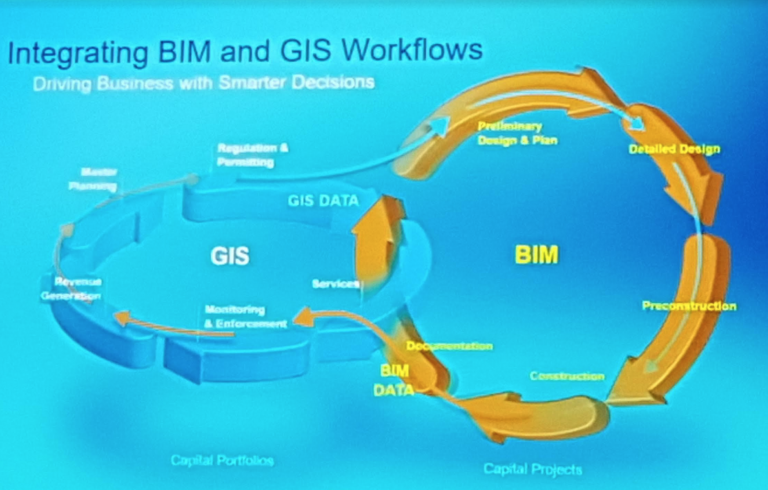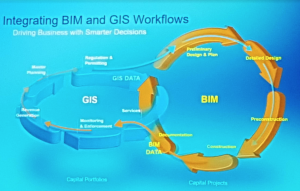 3. 3D everywhere and Autodesk partnership
3D on every device (native, no plug ins), and CAD and BIM integration coming to ArcGIS Pro and Web Applications – finally!  While the very tight integration will be with Autodesk products, it will lead to generally better CAD integration all round.
4. Geospatial AI on Azure
Artificial Intelligence services from Microsoft are easy to hook into and have a wide range of possible applications.
5. ArcGIS Pro
Near parity with ArcMap now. Good developer tools for Pro also.
6. ArcGIS Enterprise -10.6.1
Coming July 2018 (ish) – Server, GeoEvent Server, GeoAnalytics Server, Image Server – all faster, bigger, better.
7. Insights for ArcGIS
Esri's spatially aware BI Tool – still cool, still getting better.
8. JavaScript API for ArcGIS
4.x will have all the capability of 3.x (primarily editing left to do) sometime in 2019 (early, hopefully!). It's taking a long time, but Esri have their reasons for doing it this way, and while they realise that is a pain for the JavaScript devotees, they feel their logic for doing so is sound.
9. Xamarin
Is awesome for building cross platform native applications.  Integrated with the Esri .NET SDK and is working well.  Great way for exiting C# developers to get into mobile development with Esri.
10. ArcGIS Indoors
This has enormous potential for facilities management, visitors to large sites, emergency response, schools, campuses etc. Watch the video here.